Dive Sites of Key Largo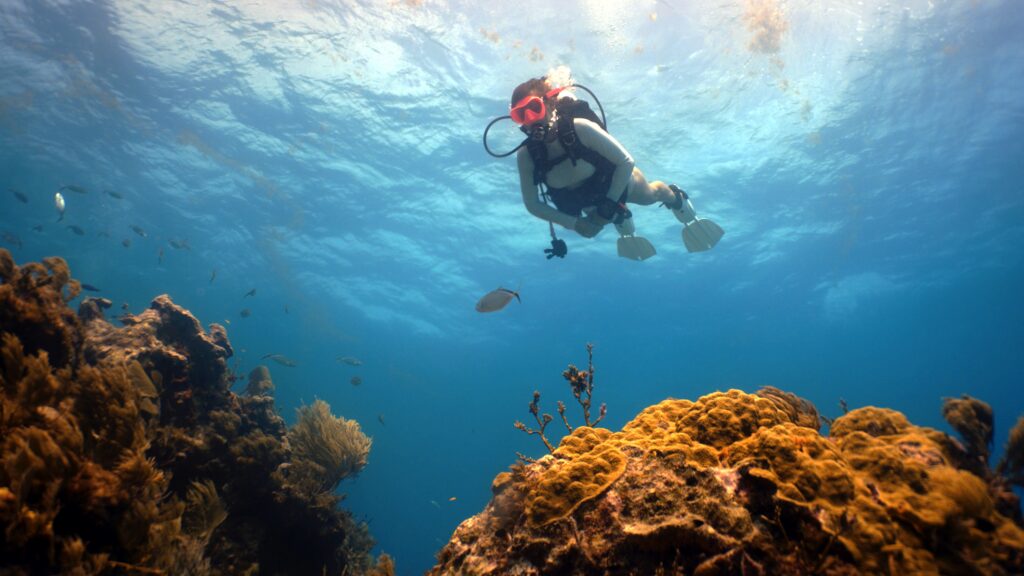 Molasses Reef
Easily accessible, Molasses Reef Sanctuary Preservation Area is the most heavily visited reef in the Upper Keys – perhaps the world – for diving. Molasses is famous for its clear water, many fish, and numerous boulder corals. It is a classic outer reef with a well-defined spur and groove system of coral development. The reef is so large it hosts 32 mooring balls.
At the central portion of Molasses, offshore of the light, are a large ship's winch and historic Spanish anchor.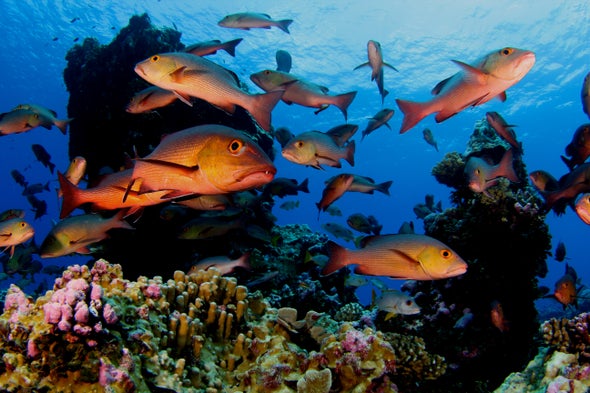 French Reef
The triangle-shaped French Reef Sanctuary Preservation Area is north of Molasses Reef and approximately six nautical miles southeast of Key Largo.
French Reef is known for its many caves and arches, easily accessible even to novice divers. At the south end is Hourglass Cave, named for its shape. Christmas Tree Cave is named for the large conical star coral mound that rises over the top located at the beginning of the coral formation.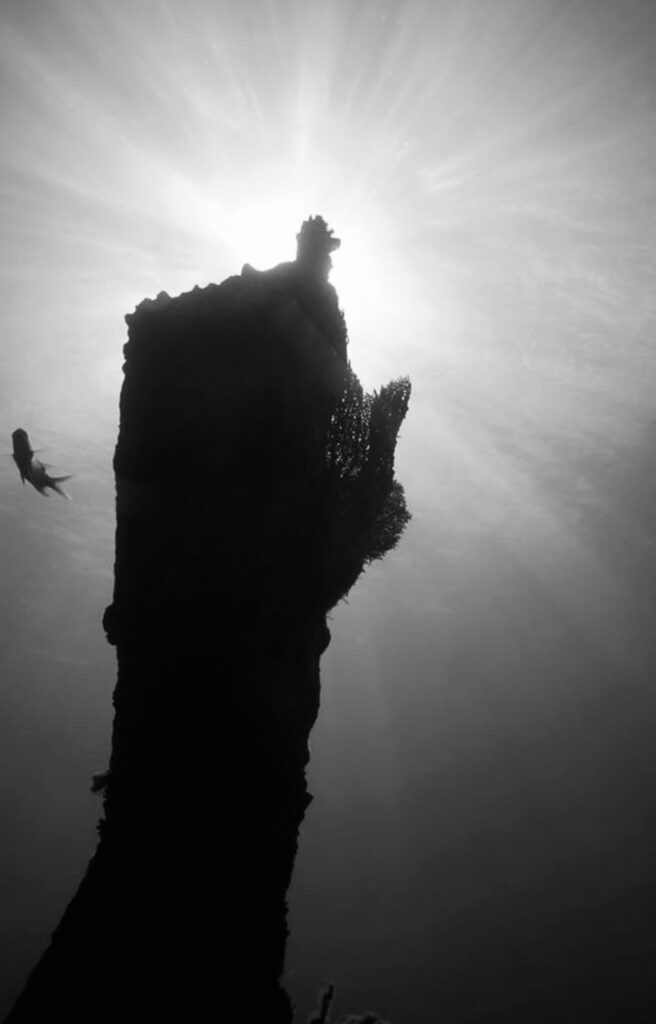 Benwood Wreck
The Benwood, built in England in 1910, was owned by a Norwegian company and registered as a merchant marine freighter. She was 360 feet long with a 51-foot beam. She carried ore and was armed with 12 rifles, one four-inch gun, six depth charges, and 36 bombs.
On the night of April 9, 1942, the Benwood was on a routine voyage from Tampa, Florida, to Norfolk, Virginia, carrying a cargo of phosphate rock. Rumors of German U-boats in the area required her to travel completely blacked out with the Keys coastal lights three miles abeam. The ship Robert C. Tuttle, also blacked out, was traveling in the same area, bound for Atreco, Texas.
The bow of the Benwood collided with the port side of the Tuttle. The Tuttle was not in immediate danger, but the Benwood's bow was crushed and taking on water. The captain turned her toward land and a half an hour later gave orders to abandon ship. The next day the keel was found to be broken and the ship declared a total loss.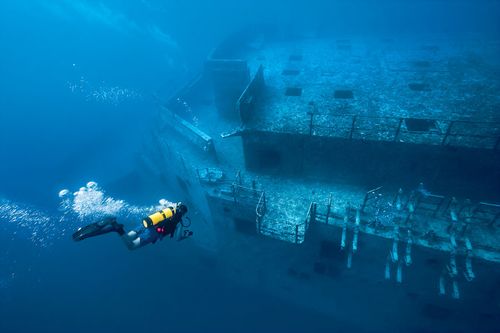 USS Spiegel Grove
The Spiegel Grove is one of our most requested dives sites. She is 510 feet long wreck. This is an amazing wreck!
She lies in 130 feet of water with the top of the superstructure deck at around 65 feet.
The Spiegel Grove and some really nice swim throughs and companion way routes. Divers often like to stop and have photographs and video by the flag.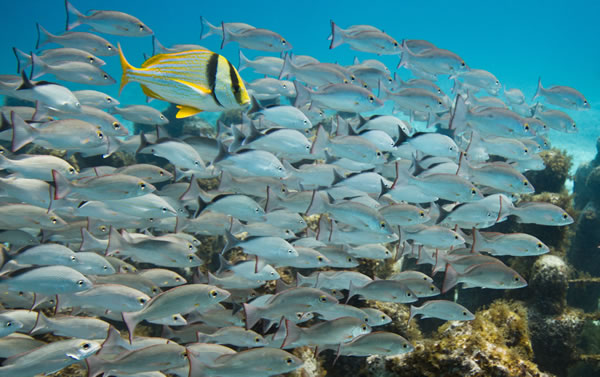 Grecian Rocks Reef
Grecian Rocks is one mile to the south of Key Largo Dry Rocks, formerly Key Largo National Marine Sanctuary.
Grecian Rocks contains stands of Elkhorn coral and various in depth from emergent at low tide to depths of around 30 feet.
Elbow Reef
The Elbow is a bank reef with a well-defined spur and groove system and healthy deepwater corals located approximately six nautical miles southeast of Key Largo.
The Elbow also features sunken wrecks in the area, including one just off the Elbow Lighthouse known as the City of Washington, a schooner lost in 1917. The Civil War wreck, with wooden beams and iron fasteners, is just north of the lighthouse.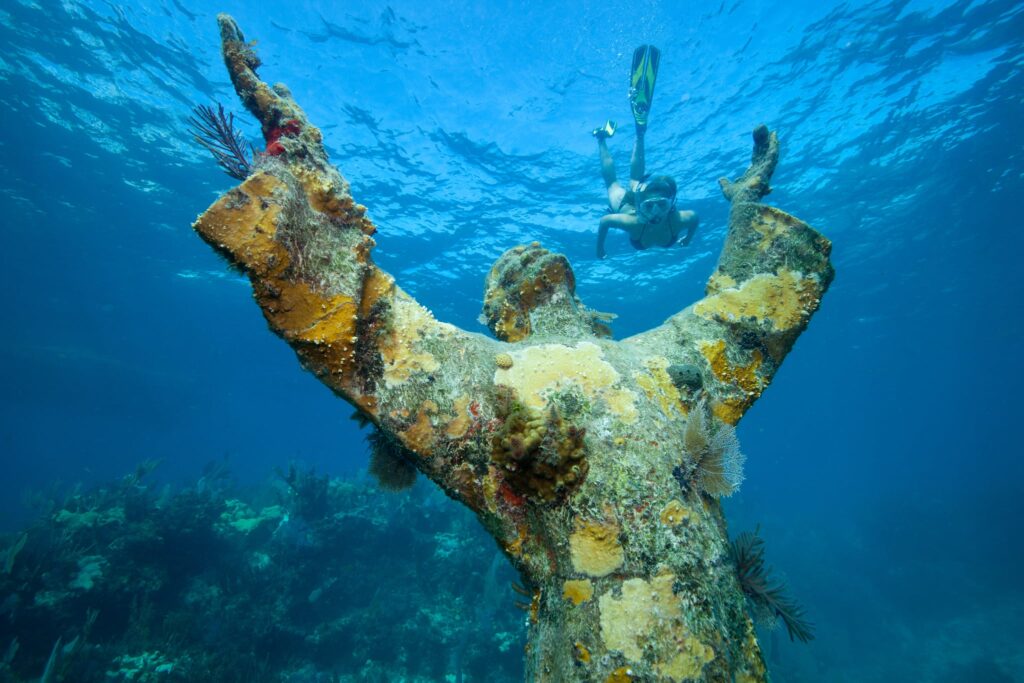 North Dry Rocks / North North Dry Rocks
Just to the North of Key Largo Dry Rocks, (home to the famous Christ of the Abyss Statue), lies a small but excellent reef often overlooked by scuba diversNorth North Dry Rocks for scuba diving. visiting the Florida Keys. This is a shame, because North North Dry Rocks is probably the healthiest and largest profile reef in the area.
North North Dry Rocks is known for it's mix of large boulder corals, elkhorn corals, and soft corals. This mix is relatively unusual for reefs in the Florida Keys, and adds to the attraction for scuba diving and snorkeling.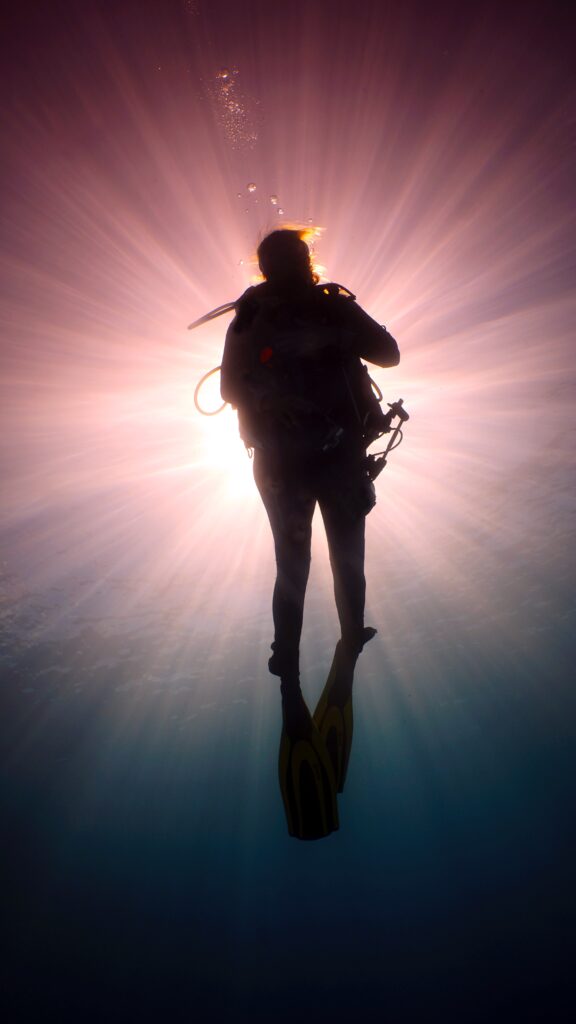 Pickles Reef
Pickles is a large, shallow reef area where divers and snorkelers can view well-formed corals. The name comes from cement-filled pickle barrels sunk here during the Civil War. These barrels are now covered with the largest pillar corals in the Keys. Numerous ledges and crevasses attract juvenile and tropical fish of many species. Look for purple sea fans, conchs, and the occasional lobster too.
Pickles is close to Molasses Reef, and the wrecks Duane and Bibb.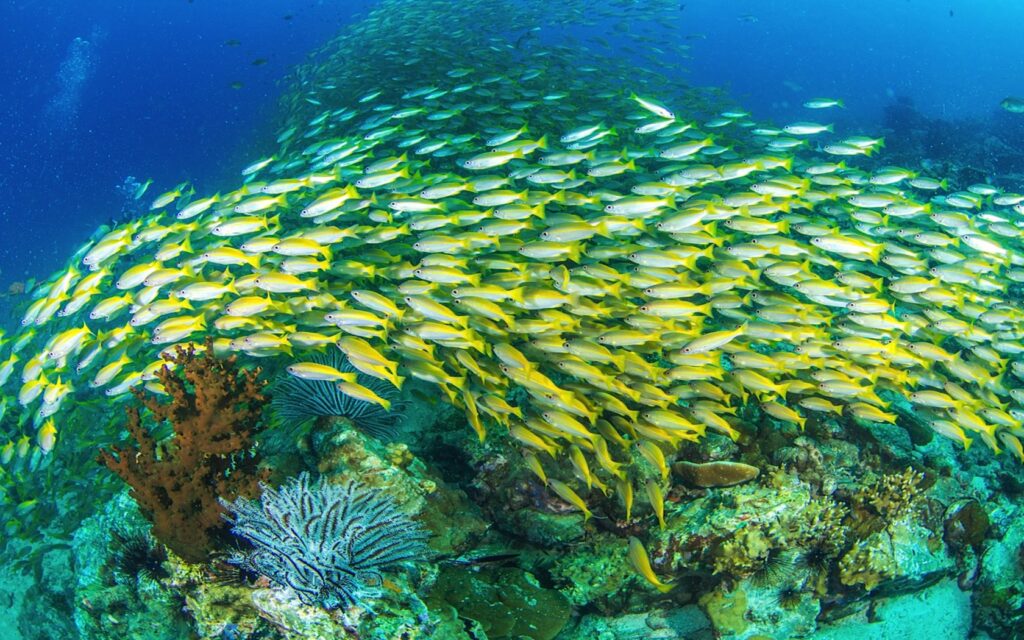 Snapper Ledge
Snapper Ledge is a shallow reef in about 25 feet of water off of Key Largo. Because of the countless Yellowtail Snapper (hence the name) found at the site, this ledge is a local favorite and a highly recommended dive spot. Often, the schools of fish are so thick that you cannot see through them. You can usually count on seeing a few nurse sharks along with green and spotted Moray Eels.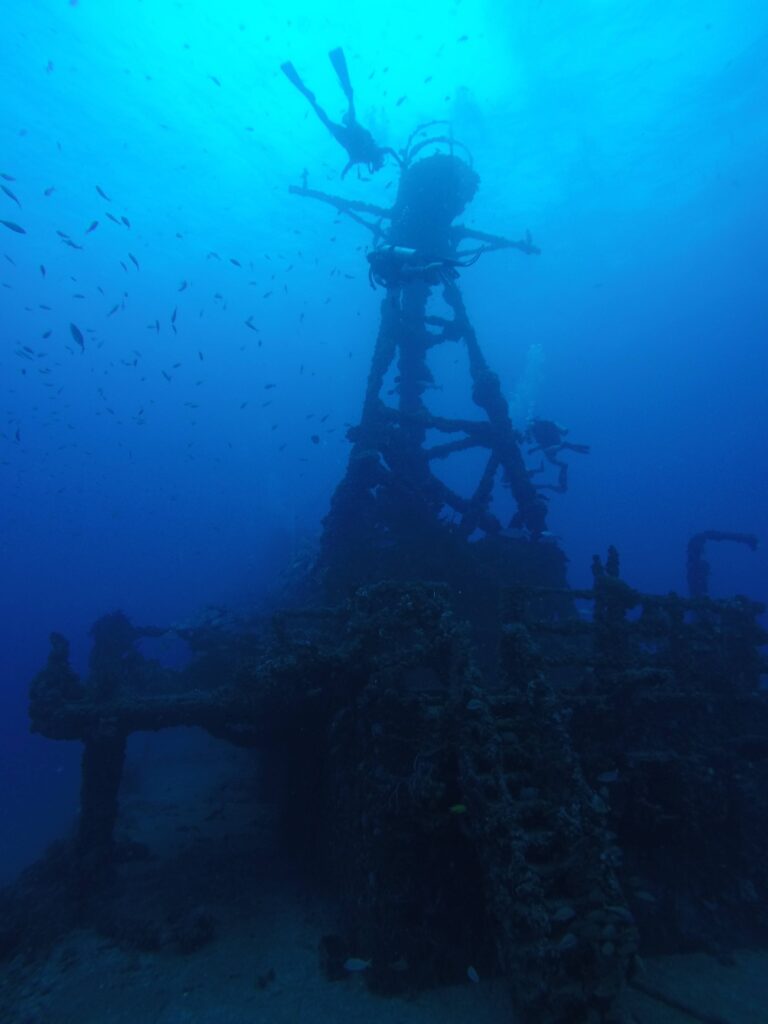 The USCG Duane Wreck
The U.S. Coast Guard cutter Duane lies upright on a sandy bottom in 120 feet of water one mile south of Molasses Reef off Key Largo.
After being decommissioned on August 1, 1985, as the oldest active U.S. military vessel, the Duane was donated to the Keys Association of Dive Operators for use as an artificial reef. On November 27, 1987, she was towed to Molasses Reef, her hatches opened, her holds pumped full of water, and down she went to begin her final assignment.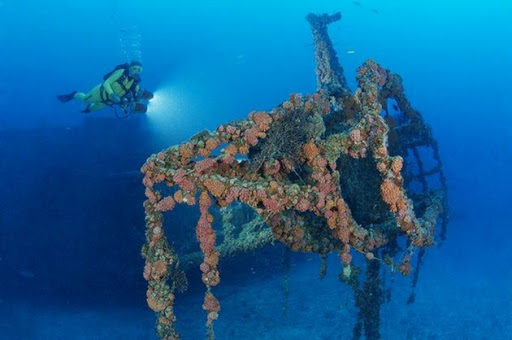 The USCG Bibb Wreck
Sister ship of the Duane, the Bibb was also sunk in 1987 as part of artificial reef program. Unlike Duane, which is upright, Bibb landed on its starboard side, which in my opinion, makes it a more interesting dive. Lots of growth and marine life on the Bibb as well.