This is our specialty. Charter the entire boat for your group. We only take up to 6 passengers on the Sunspot Boat which makes for a comfortable charter and you'll have Key Largo's best dive guide give you the best diving experience. Our private charters are all inclusive. If you are traveling in, we will provide your entire group with all top brand scuba equipment. You just have to show up. If you wish to bring your own equipment, thats fine too. Drinking water is also included. Charters are approximately 3-3.5 hours and we will visit two locations.
Our private charters are not only for scuba divers, we can also do snorkeling . Or if you'd like to just go out on the water, we can do that also.
---
All Private Charters Include All Scuba and Snorkeling Gear for All Guests
3-3.5 hour Charter. $699.00
Click book now for more info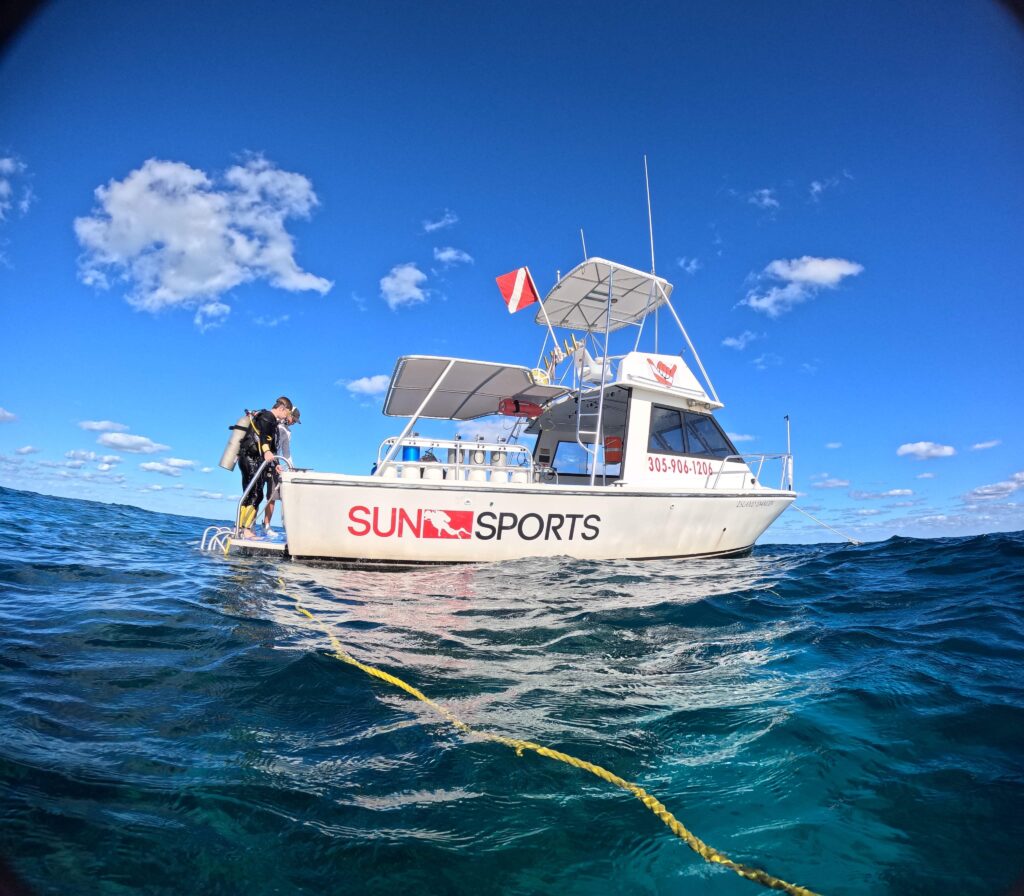 CANCELLATION POLICY
We understand that it may be necessary to cancel for a number of reasons. Due to abuse of prior policies it is necessary for us to detail the cancellation policy. There is a 14 day cancellation policy for private charters when reserving on our boat, dive instruction or other services. If cancelling after 14 days prior to your scheduled booking or a no show, there will be no refund for any boat trips, instruction or other services. All phone bookings will be charged in full at the time of booking. At the time of charter the captain advises of marginal conditions and you choose to continue then decide not to dive, there will be no refund.
If we cancel due to unforeseen circumstances or due to in-climate weather, a full refund will apply.
we recommend trip insurance to cover expenses/non-refundable payments for any unforeseen circumstances during your trip. We recommend divers insurance such as DAN for unexpected medical expenses.