Key Largo's Premier Scuba Diving Charter
Welcome, our concept is simple, we take small groups on the best dive boat with the friendliest crew. We are divers, and built the company using over 30 years of passion and experience in the dive industry. We showcase the very best of Key Largo Diving. Whether this is your first time scuba diving or you have thousands of dives, we provide the perfect diving adventure to suit your wants and experience levels. We are a top of the line, owner-operated dive company, driven by one thing – a friendly positive attitude! At SUN SPORTS we have raised the bar on Florida Keys scuba diving charters. We strive for excellence and take great pride in serving our divers at the highest level. Scuba diving charters is all we do and we do it the best.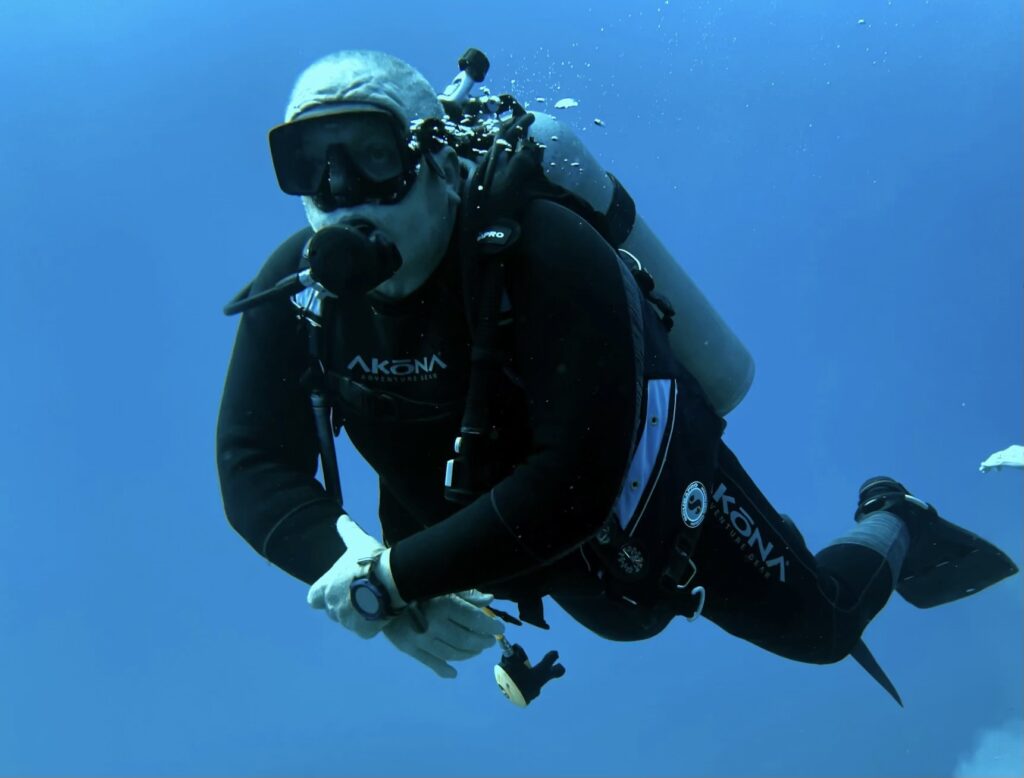 Large Boat, Small Groups, Premium Equipment
Scuba dive with the best charter boat in Key Largo Florida. We have a 5 star rating on TripAdvisor because our customers value the quality service we provide. We have the most knowledgeable guides in the area. Join us for our twice daily trips or book a private charter for just your group. We also offer top brand rental equipment such as Scubapro, Mares, and Cressi. Our custom built dive boat is one of the best in the industry. Every detail has been thought out to create the ultimate diving adventure.
Quality Over Quantity
Imagine arriving on a reef with 40 other divers, Its not for everyone. If you're looking for a perfect alternative to large boats with large crowds and to have a relaxing memorable adventure while exploring the beauty of Key Largo diving, then less is more. Our primary focus is on quality and not quantity. With only 6 passengers you have more comfort and less hassle.
Dive with us and experience the difference

Explore the beautiful reefs and wrecks of Florida's Marine Sanctuary. There's a reason it's called "The Dive Capital of the World". With a wide selection of dive locations you can visit a different site everyday. Our reefs are filled with marine life. From schools of fish to sea turtles, to sharks to rays. You're bound to have a great experience that'll have you wanting to come back for more. Our professional Captains and guides will show you the best diving in the Keys.
Come Dive with us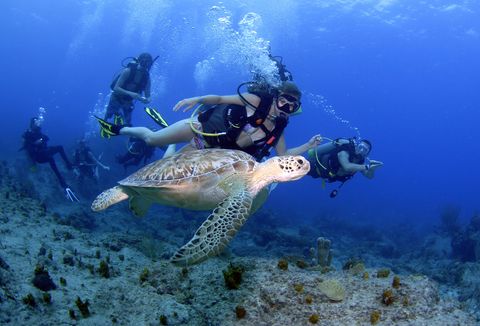 Whether you want to dive on the reefs or the wrecks, we know them all. Our Captains and guides will show you the best diving in the Key Largo area. Personal service for every diver.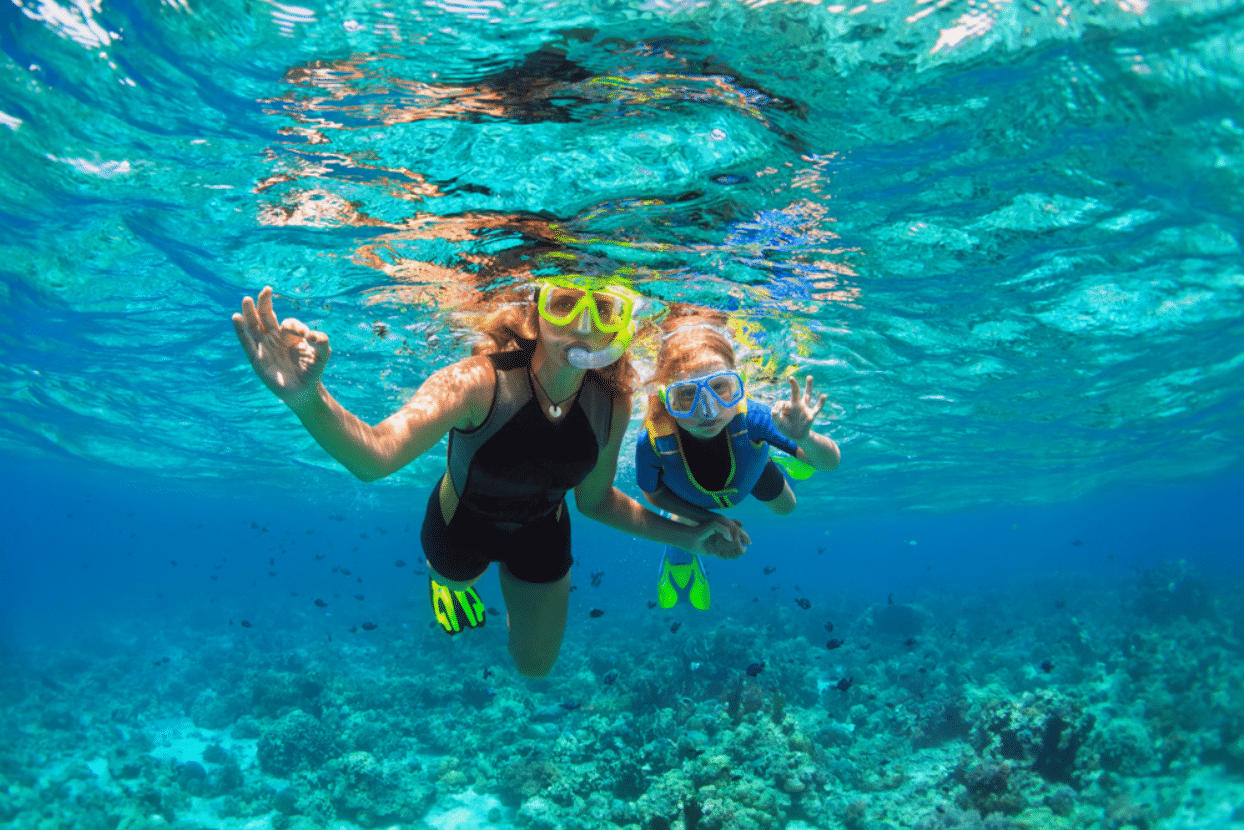 Snorkeling is great fun for everyone. Enjoy seeing the reefs with its abundant marine life. It's like swimming in an aquarium. Perfect for all ages. All your equipment is included.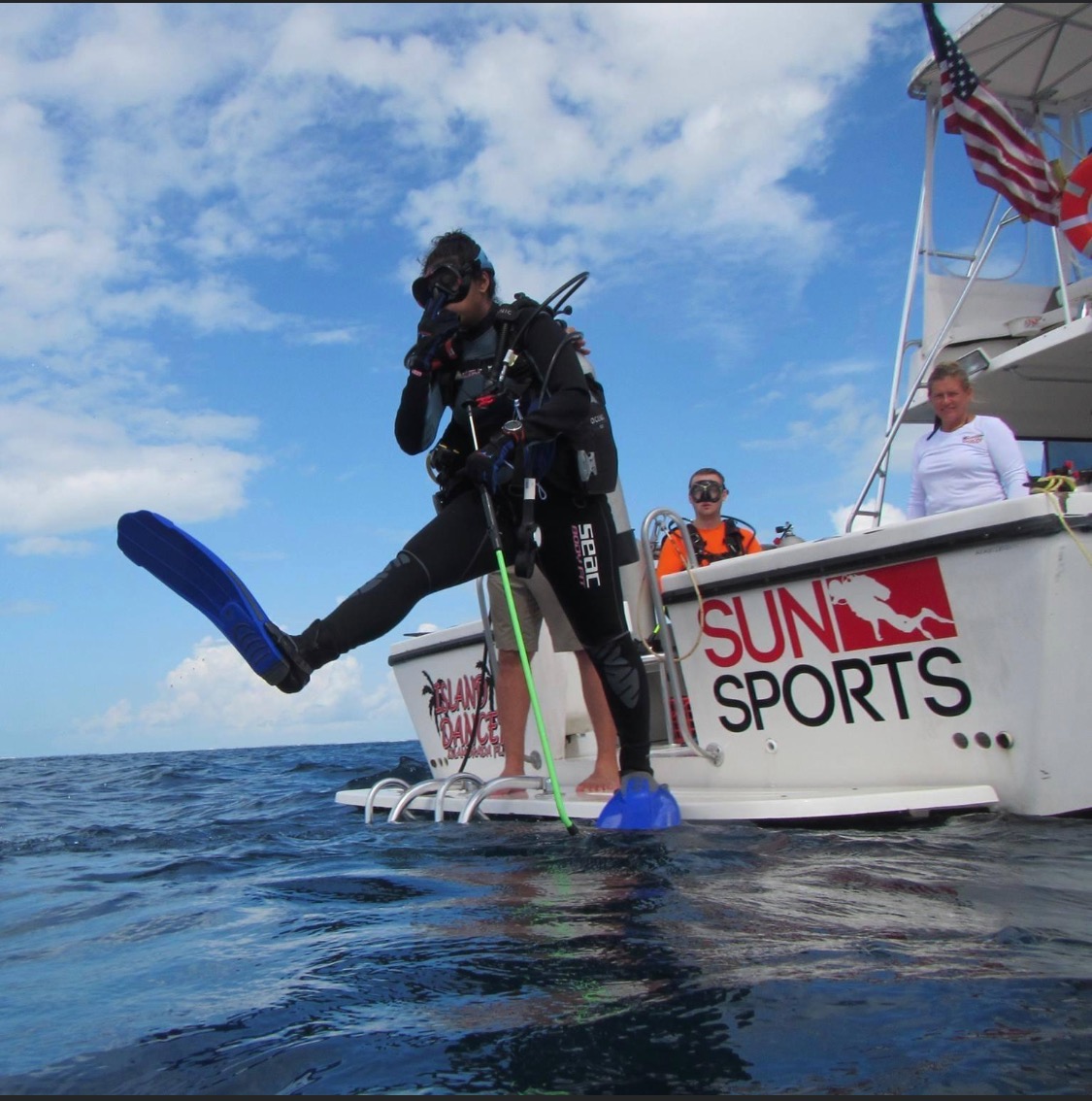 We are well known for our private charters. We are top ranked in the Florida Keys for charters on TripAdvisor because we do it right. You will have the entire boat and the equipment is included.
How Deep is Your Love?
TripAdvisor Reviews
"No cattle boat here!, We booked a week of diving with them because of their reviews and they showed why they're #1. Buddha is known as the best guide in Key Largo and he proved he is. His knowledge of the area diving is fantastic. Planning on going back for few days in august and will dive with them again.

JR – TripAdvisor review
"Angie was so informative while booking and Buddha spent a lot of time getting to know us and what kind of diving we liked and did everything he could to make those things happen. I would absolutely recommend them and will be diving with them and again, hopefully in the very near future.

RF. – TripAdvisor review
We are 5 star rated on TripAdvisor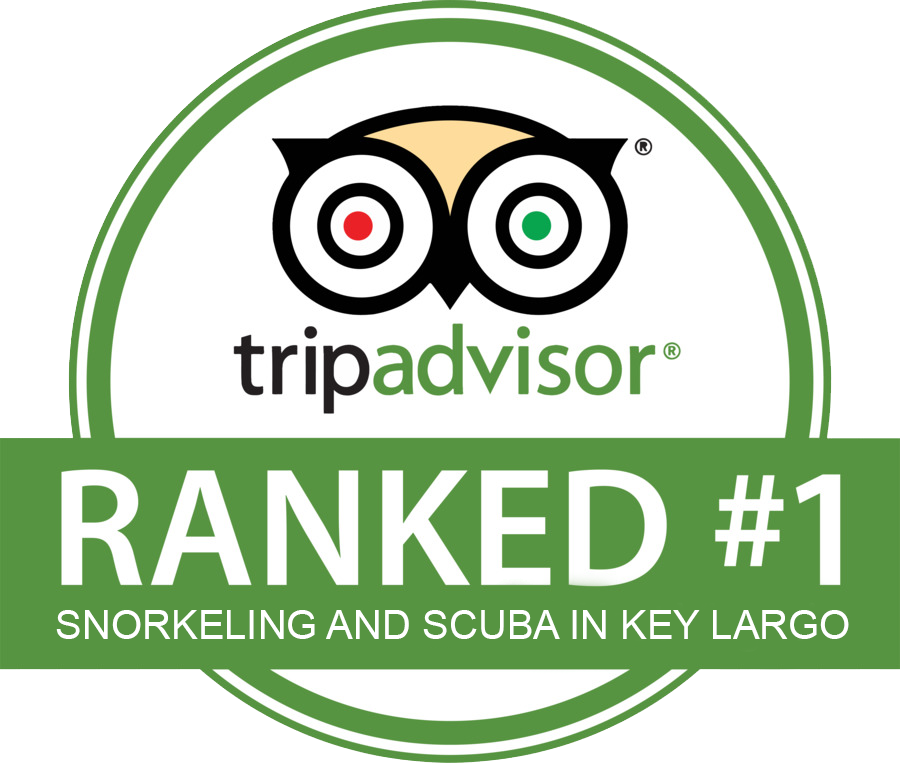 Who We Are
We love nothing more than to share our enthusiasm and comprehensive knowledge of the best dive spots the Florida Key has to offer. Our guides have an excellent eye for spotting underwater life, which will satisfy even the most demanding divers.
We are have quickly learned that 20-40 passengers on a dive boat was not enjoyable for the experienced diver and can be very overwhelming for the novice. But more importantly having that many in the water swimming on top of you while you're trying to enjoy the beauty of the dive. We guarantee no more than SIX DIVERS at a time, believing that having small dive groups is the key. This allows for more individual attention,
less time waiting for other divers getting on and off the boat, and most importantly, when you are in the water you will not feel crowded.
Not only are our boat dives focused on small dive groups, we also keep things small and personal in our dive instruction. When it comes to Scuba lessons, we typically have just 1-4 students in each class, so you can be assured of the personal attention you deserve.
As an owner operated dive company, Sun Sports offers an exclusive service for those looking for an exceptional diving vacation. We strive for excellence and cater to scuba divers and snorkelers of all experience levels. We take great pride in our customer service, and with just six divers maximum, we guarantee an exclusive experience.
What are you waiting for?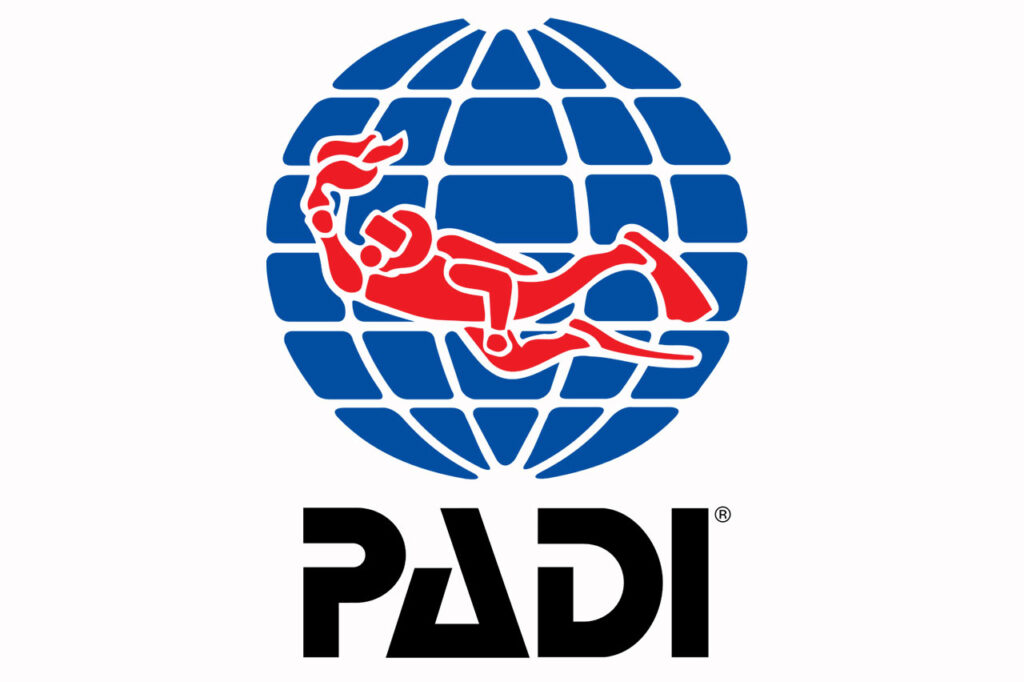 We are a PADI dive operation and can provide professional instruction from Open Water Certification through Divemaster. Not ready to get certified, book a Discover Scuba adventure and experience the underwater world.
We go to great depths for you
Come dive with us and experience the difference
Questions or comments?
Call: 305-453-9600
Click on the TripAdvisor logo to see our reviews

Here are just a few of our reviews from TripAdvisor
Unfortunately I did not have the pleasure of diving due to the loss of my license card, yet I have been a certified diver for 20 years. I completely… read more understand the safety rules, but I am surprised to have been refunded $37 out of $147! it's exaggerated !!!

Edouard R


May 26, 2022

A few weeks ago 2 buddies and I did a "Try Scuba" day with a company in the Florida Keys that was a disaster including the boat showing up 3… read more hours late for an afternoon dive. Not a good experience!

Today we booked a private afternoon dive charter with Buddha & Angie of Sun Sports Charter & Scuba and I can't say enough about their kindness and professionalism! They both gave us their full attention from the beginning to the end of our diving adventure. Buddha was extremely patient answering all of our questions and providing a truly quality diving experience! If you want to know where to go on your 1st for 100th, dive this is the place, they will see us many times in the future! Thanks Buddha & Angie!

MSA8085


September 8, 2022

My wife and I were so lucky to stumble upon Sun Sports Charter and Scuba. This is not the first time we've been diving in the Keys, but it was… read more our first time diving in Key Largo. We booked trips with a few different dive operators during our stay just so we could try a few out. There's no doubt the next time we come to Key Largo, Sun Sports Charter and Scuba will be the company we dive with.

The owner's (Buddha and Angie) run the whole operation. You can tell instantly how much they care about this business and how passionate they are about sharing their passion of diving with others. They are extremely adaptable to all levels of experience, and purposely keep dive groups small so they can give divers an amazing experience.

If you are looking for a dive experience that will meet all of your expectations of what diving should be, choose Sun Sports Charter and Scuba. You won't regret that you did.

David S


March 22, 2021
Local Weather Conditions

51 Garden Cove, Key Largo