Want to become a scuba diver? We are a PADI certification dive operation. We provide instruction and certification from Discovery Scuba all the way through to Divemaster. Our instructors are thorough and patient.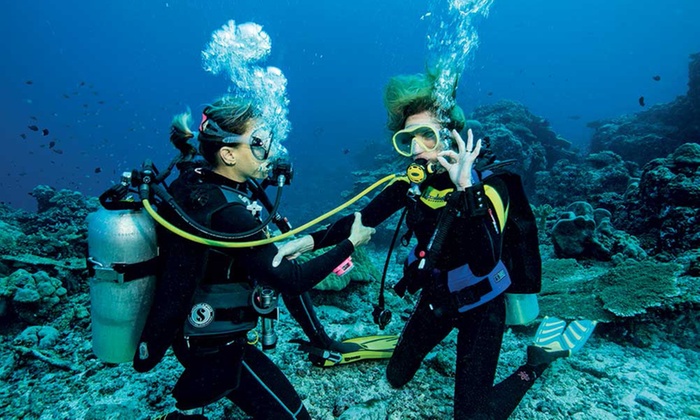 PADI Open Water Certification
PADI Open Water Diver Certification is designed to help you master the knowledge and skills needed to safely enjoy the underwater world. Academic, confined water, and open water training requires just two full days to complete, and includes four open water scuba dives! After you are certified, you and a buddy can dive anywhere in the world on your own.
Requirements: Before arriving complete PADI E-Learning Open Water Diver Course.
NOTE: Once you have redeemed your eLearning code, there is no refund for the eLearning fee.
Our dive courses are completed at our sister shop Bluewater Diver right here in Key Largo.
or call us for more information and to schedule.
PADI Specialty Diver
We provide a wide range of specialties. Some of these can be done during your currently booked dive.
Call us for more information and to schedule.
PADI Advanced Open Water Certification
$549 Includes your PADI eLearning and the 5 open water specialty dives.
PADI Rescue Diver / Emergency First Responder / CPR Certification
PADI Master Scuba Diver or PADI Divemaster Certification